Since a short period of time we have a new venue in the town, Cortes de la Frontera, meant to be for artists from all over the world. No, the building is not finished. Actually, this is the first announcement to make.
As you look at the floor map and the pictures, it can be a marvelous peaceful place with a lot of freedom to enjoy. There will be one big Art Studio to work in, a fabulous living room with a wooden floor where workshop, classes, exhibitions or meetings can take place. The patio will hopefully become a Jungle like the Garden of Eden. Out there, on the patio, is a door to the other small building where a Multi Media Studio, plus a spare bedroom, will rise! So let's make room for 2 'artists in residence' and a couple of activities in the common space.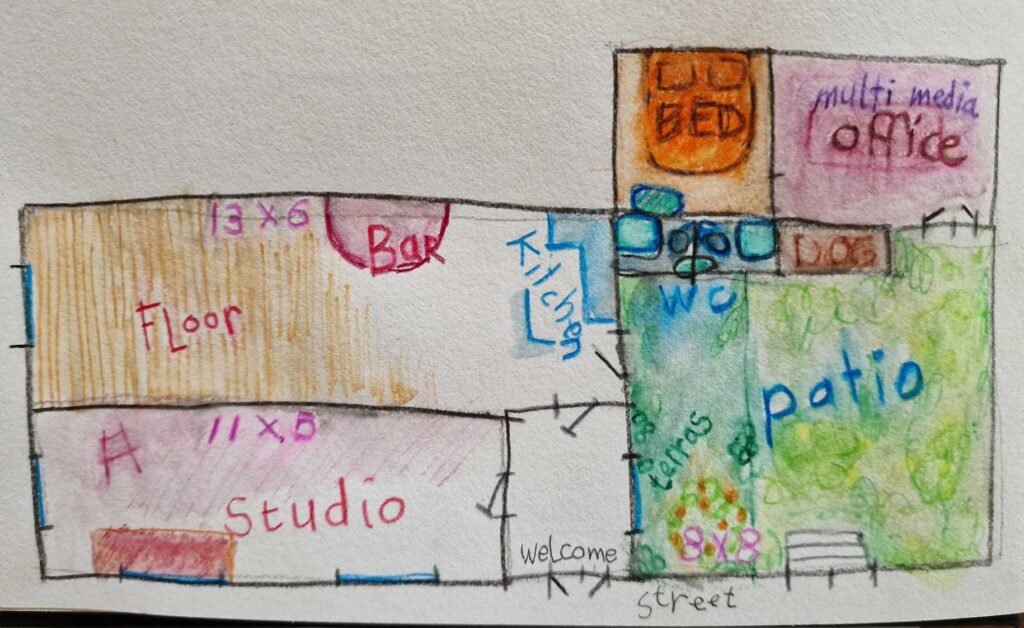 For the near future we are looking for a Happy Handyman that wants to hibernate this winter in a small town, called Cortes de la Frontera, in the very south of Spain. A proactive person or a helpful couple with vision that would love to live on the spot for a period of time in exchange of some work on the building. Make yourself at home, do as you please and work on this project for about 3 to 4 hours a day with a maximum of 20 hours a week. You will have plenty of time to explore the town, the cultural environment and the stunning natural surroundings.
You will enter a 70's building with quite some work. It was a leather factory in the past but has been empty for a long time. Only the little dog was there on its own. The walls are quite bad. First job will be cleaning and repairing the walls from the inside and outside. We need to check the roof. We can think of insulation by a retaining wall. We will need double glassed windows in the future and of course a wood stove. Right now there is a cold watertap, a bathroom on the patio and electricity from the neighbor. We will apply for electricity once somebody is staying here. There is furniture as you can see on the pictures, but the beds are still missing. They can be picked up down the mountain at Ukulandia where you can also stay in the caravan or casita. When help is needed we will have a contact. All is very basic and if you are depending on loads of luxury, don't go there!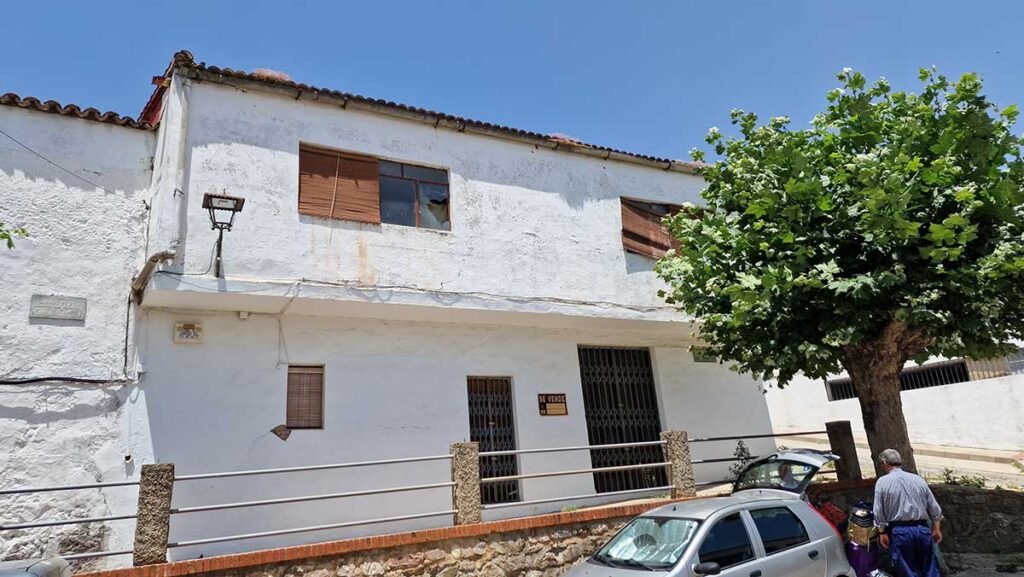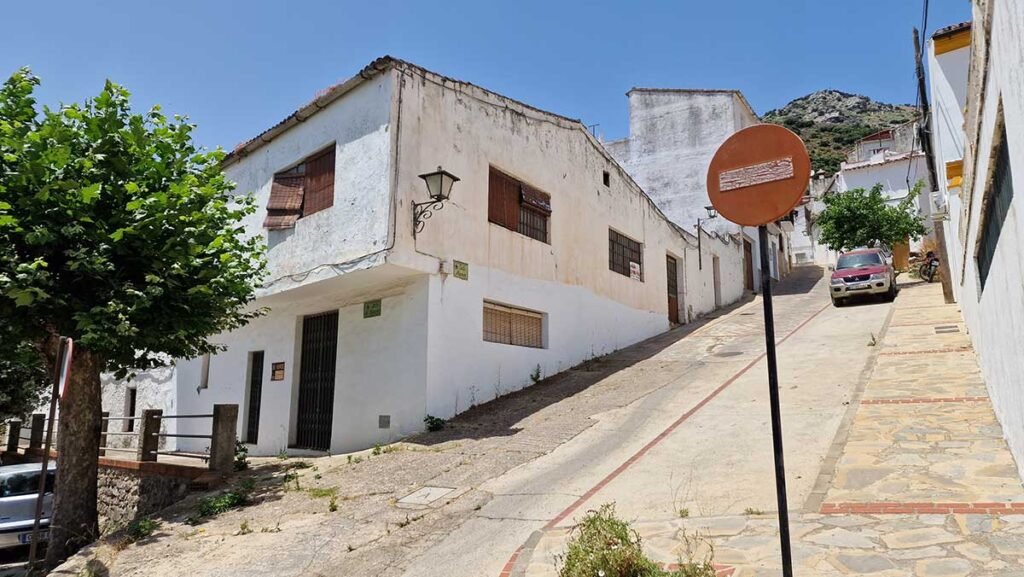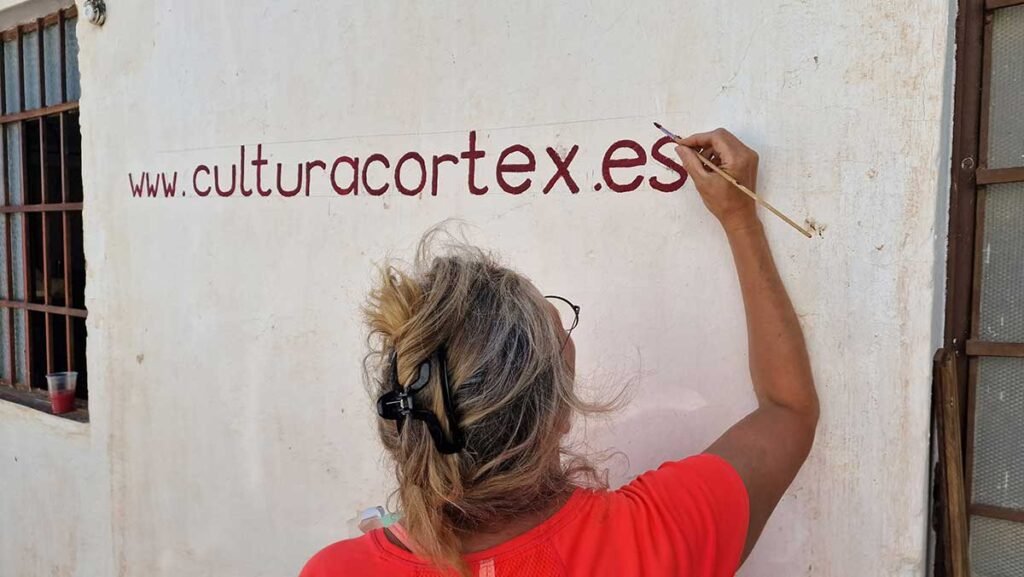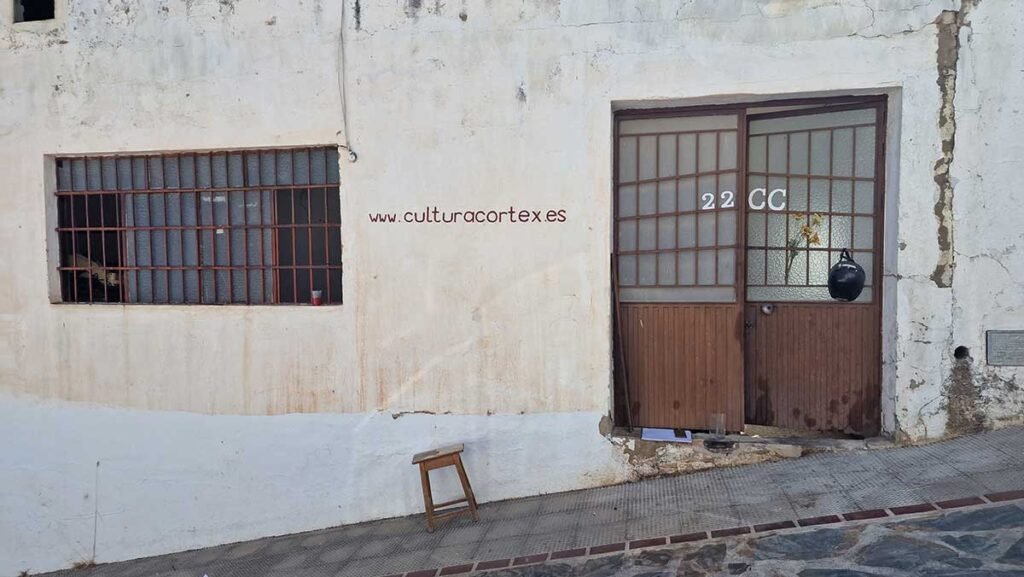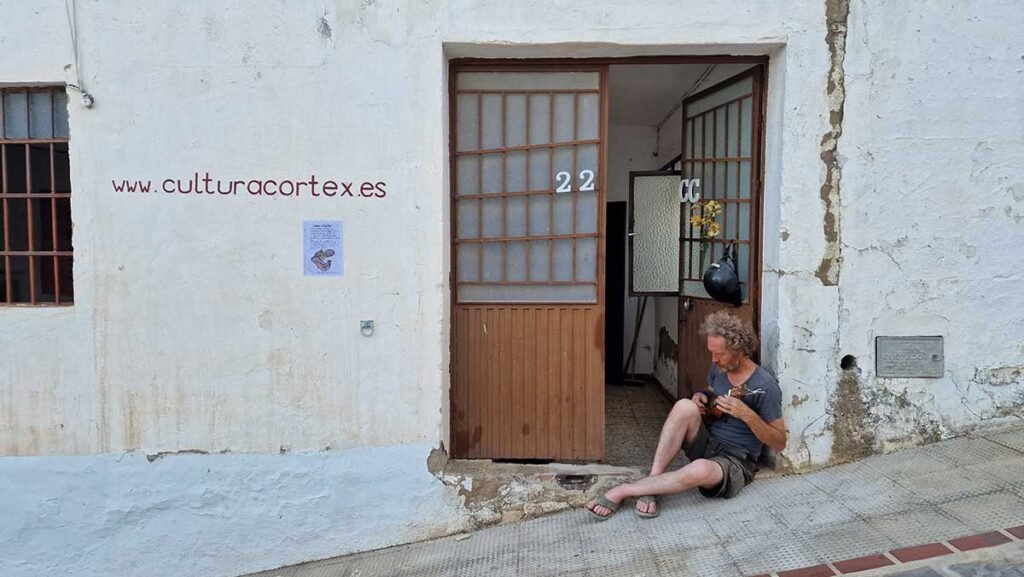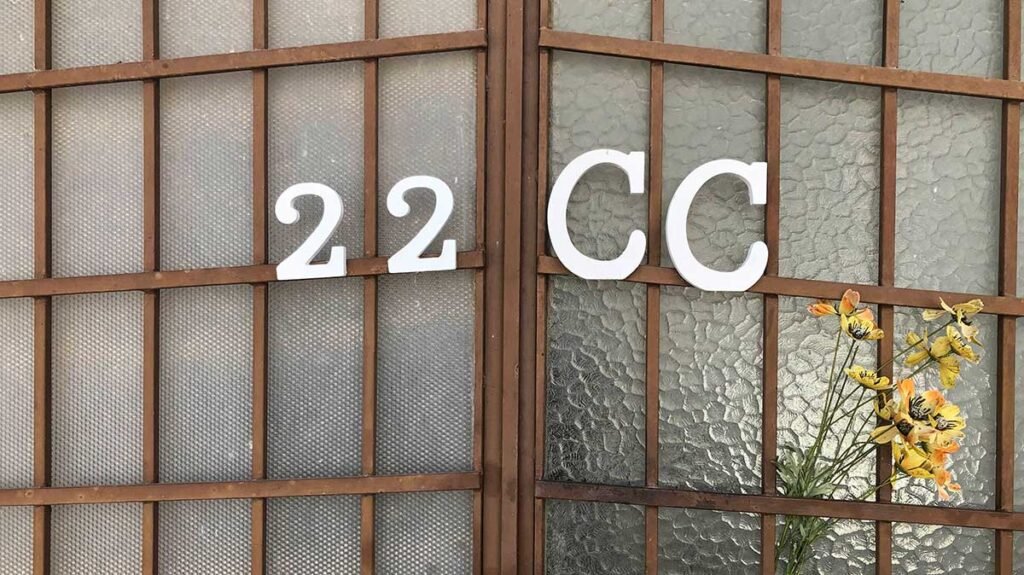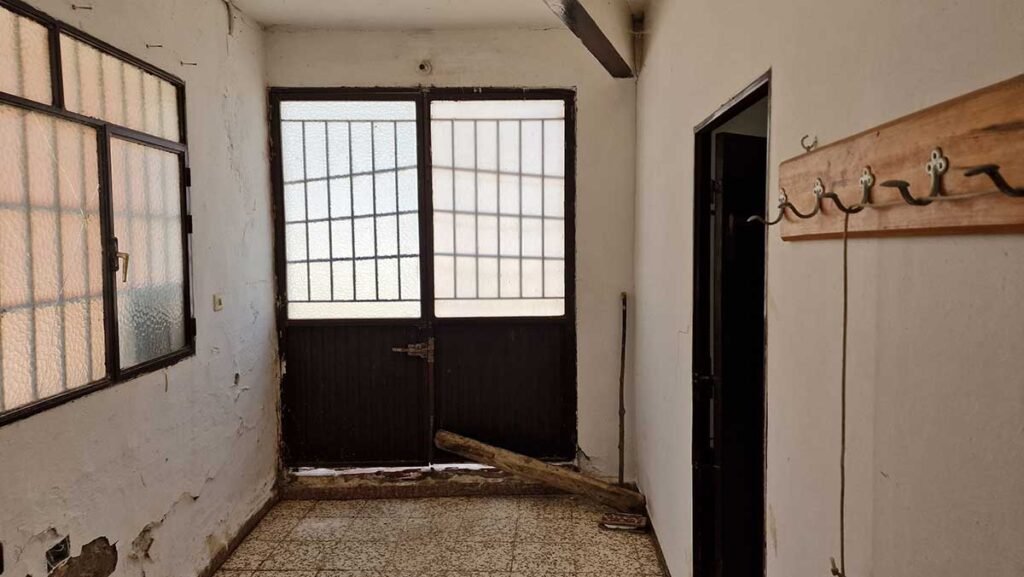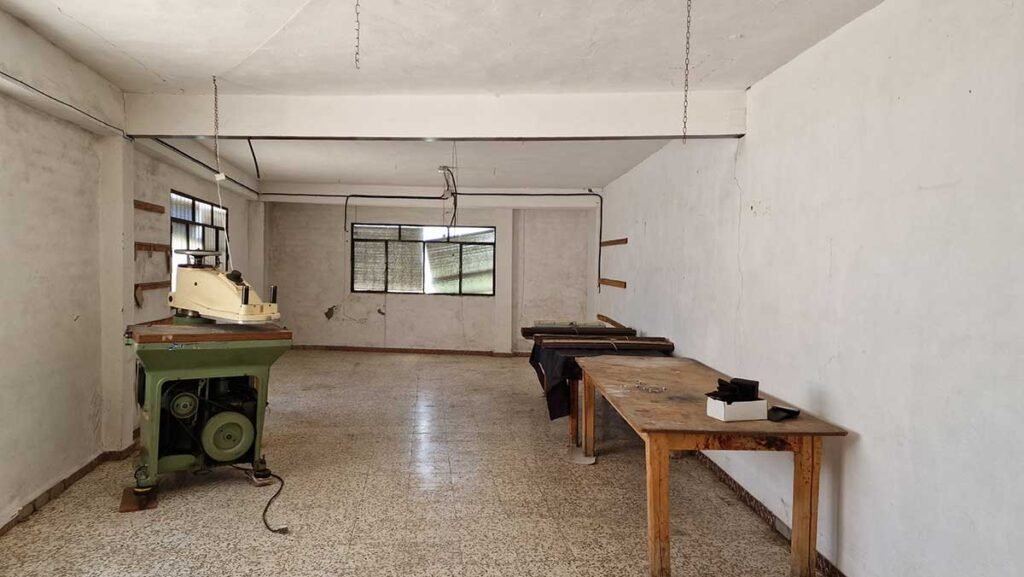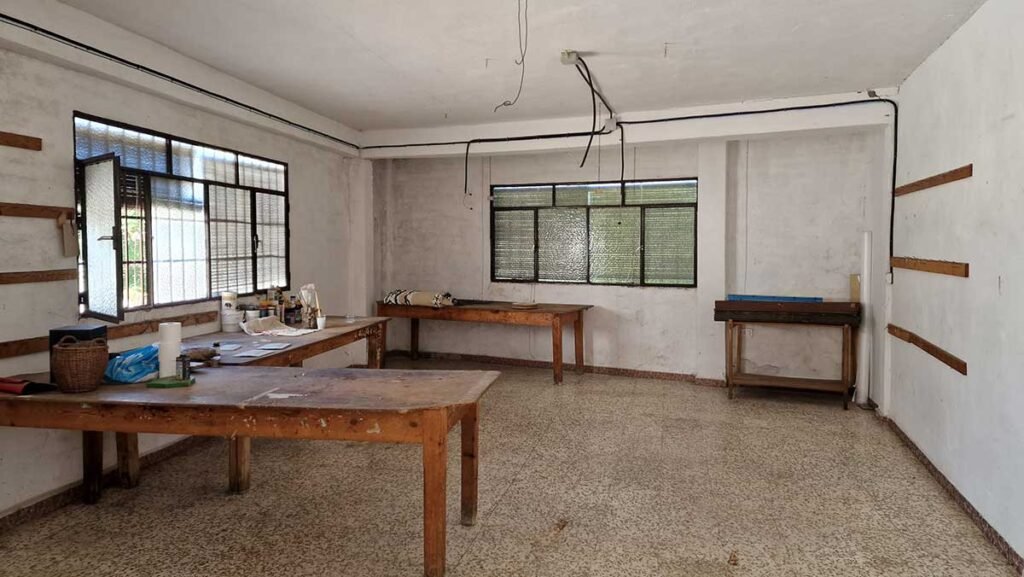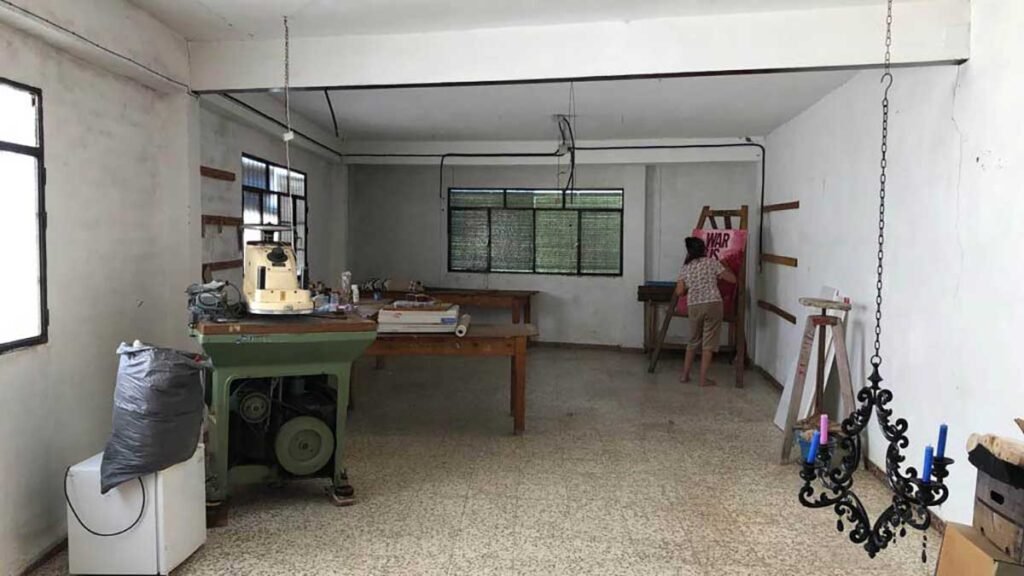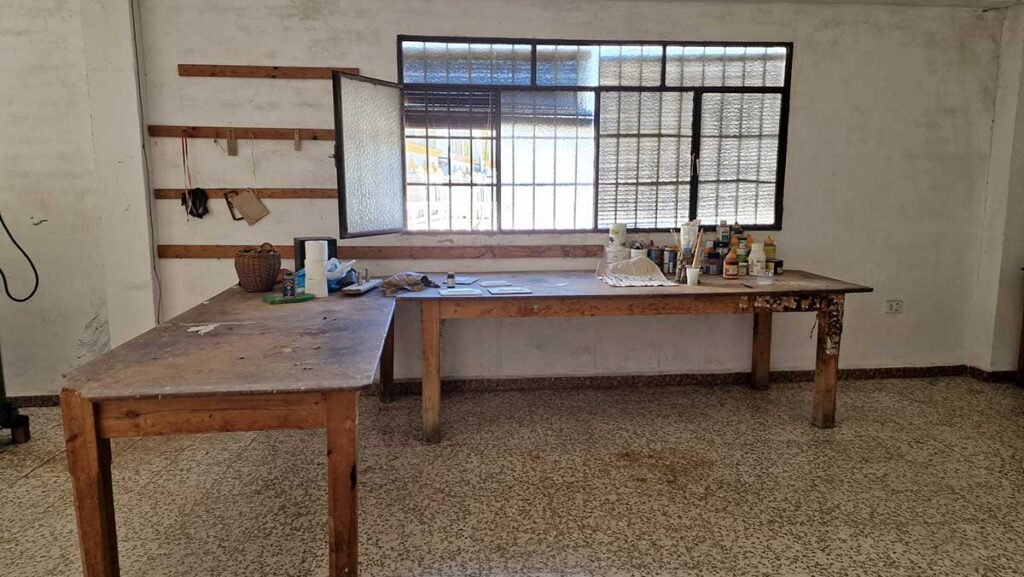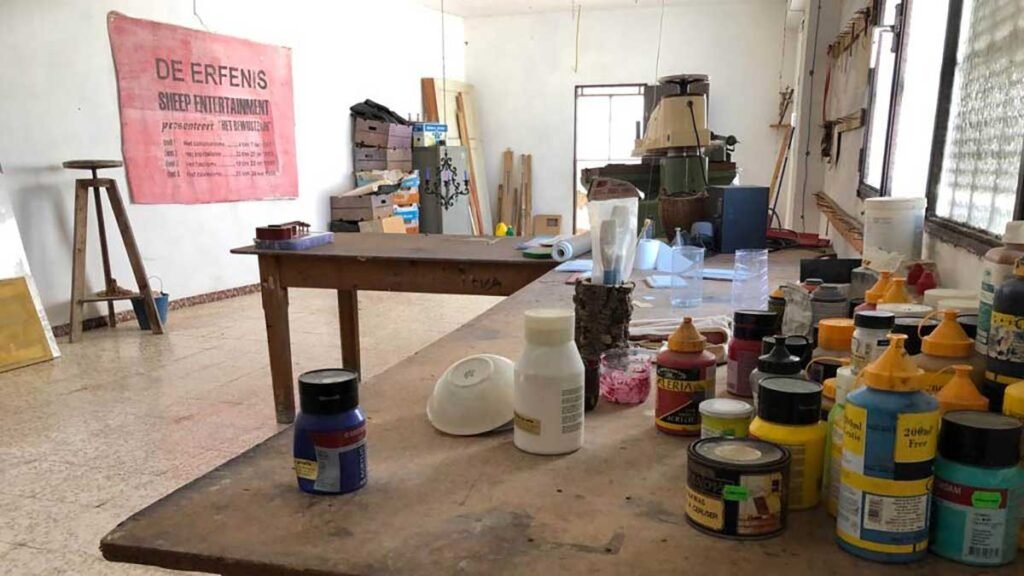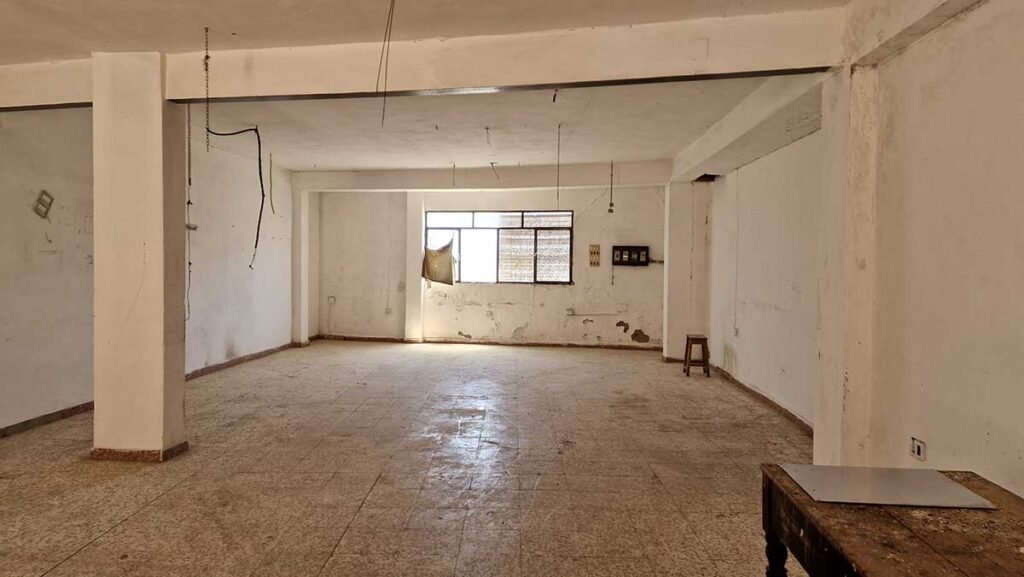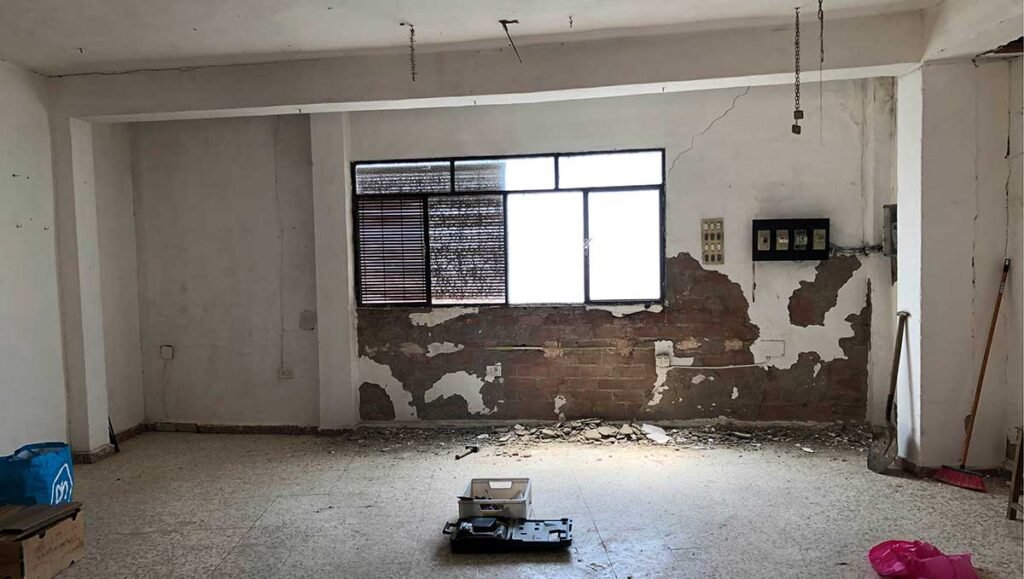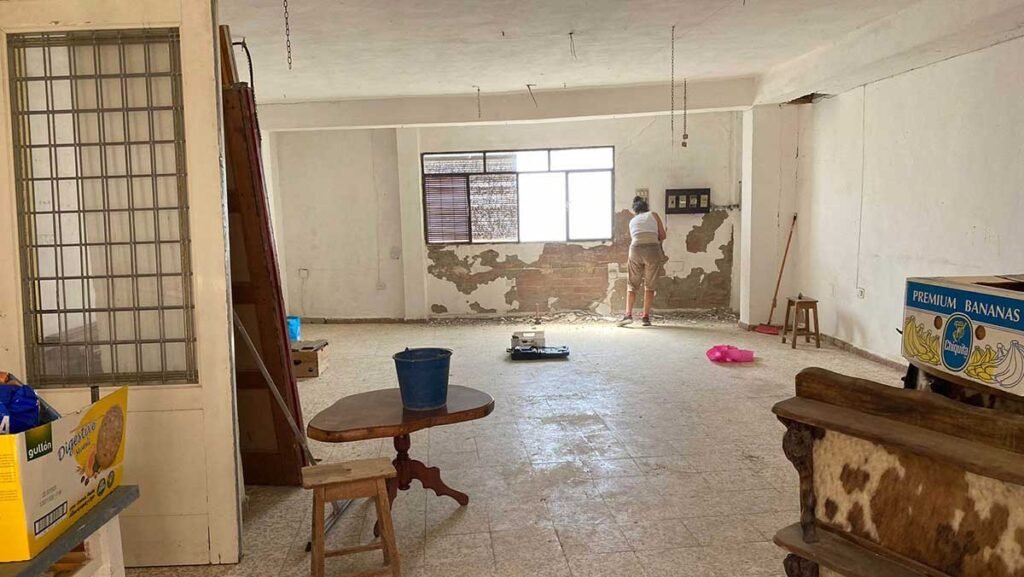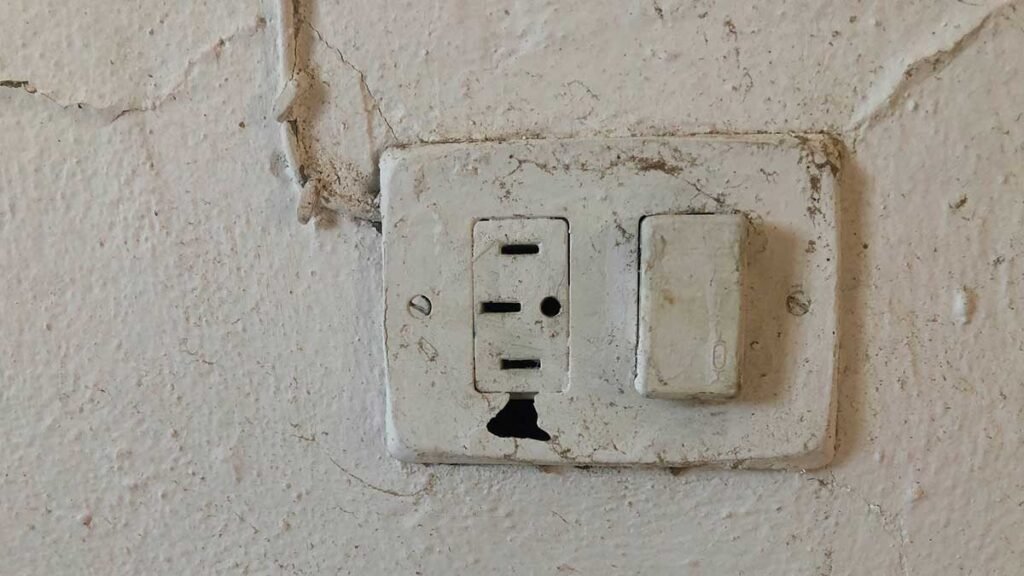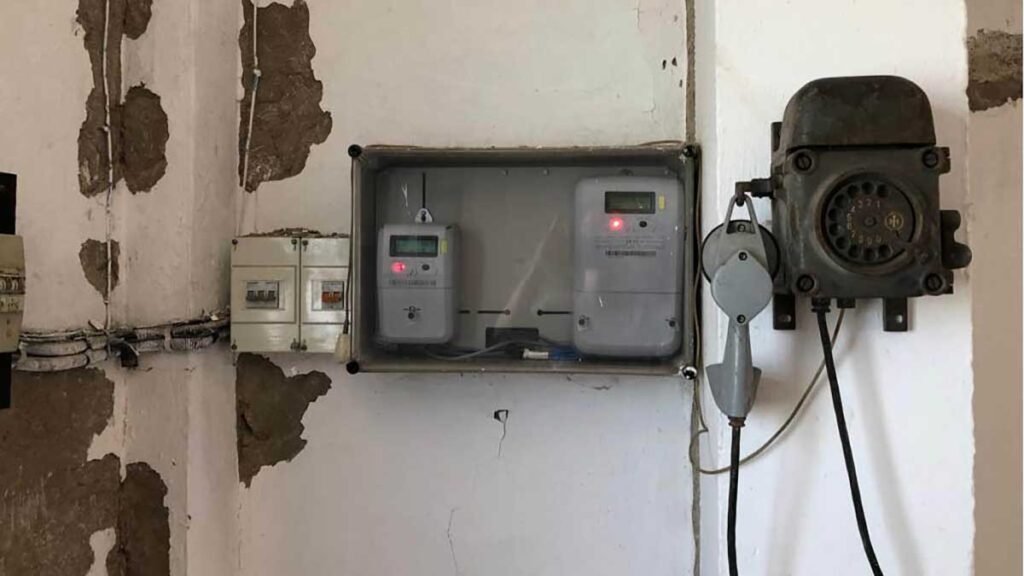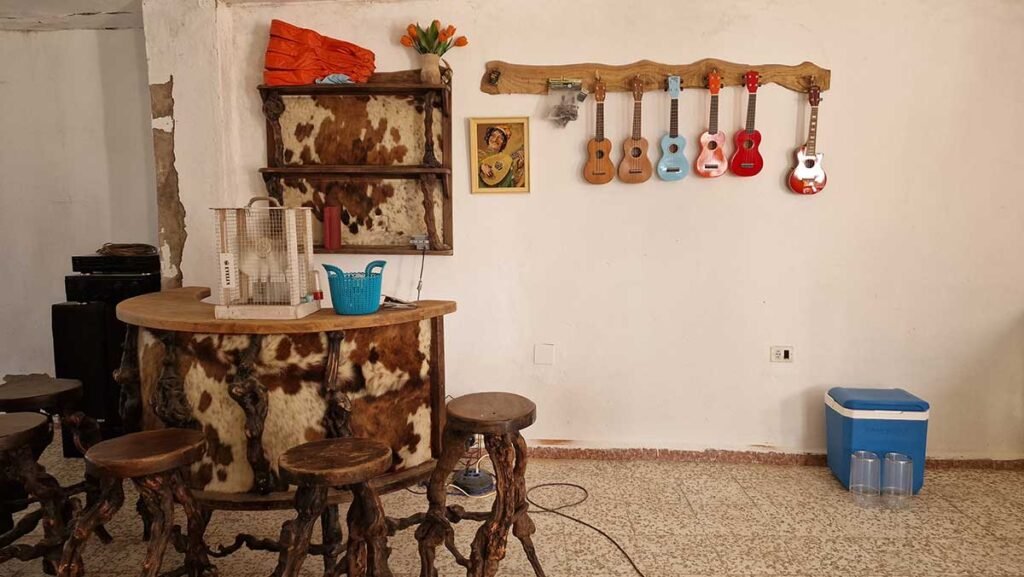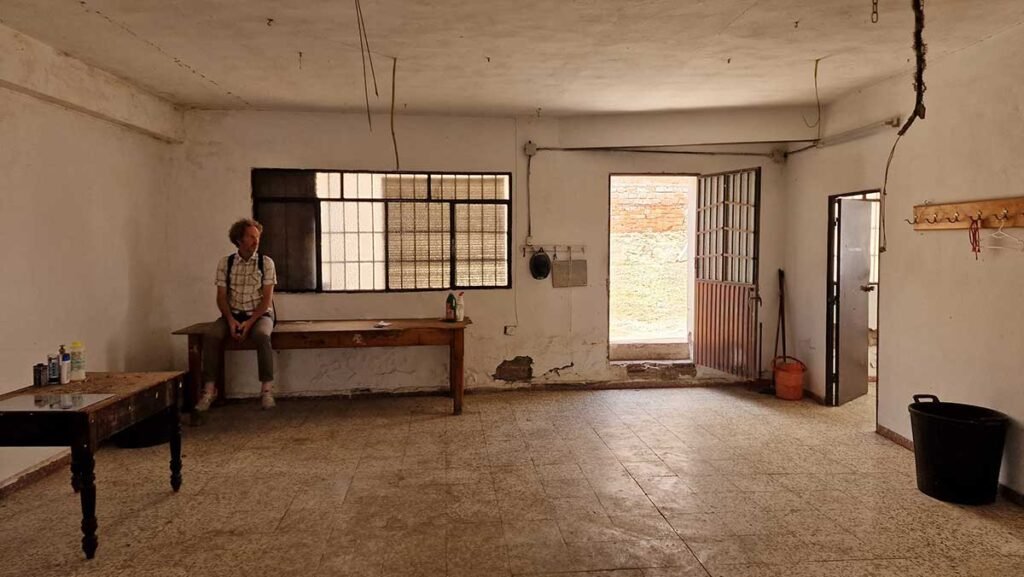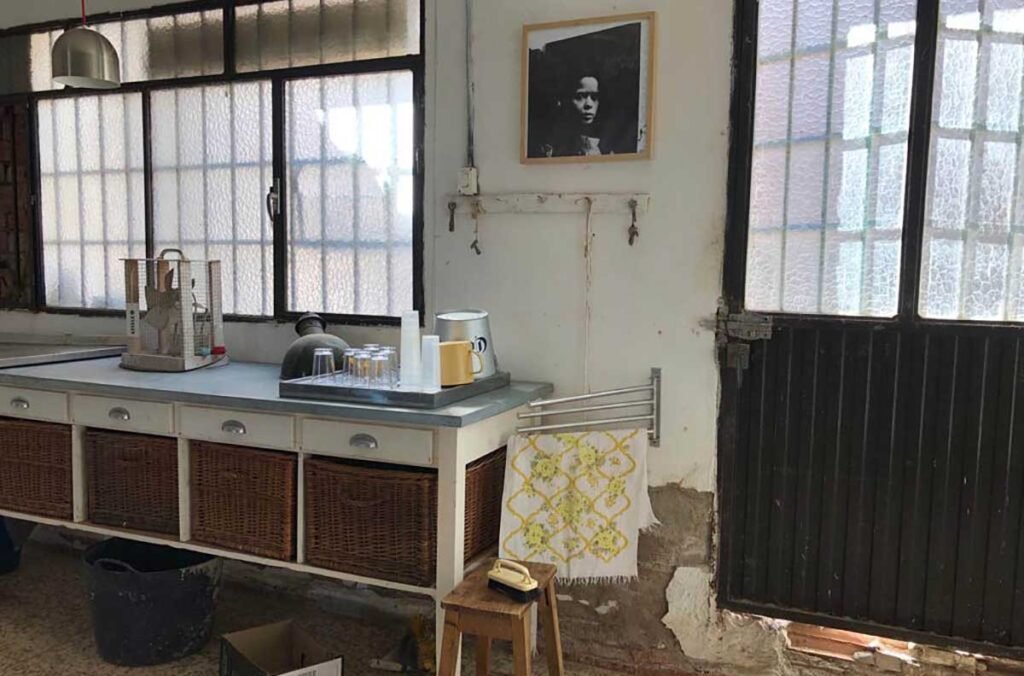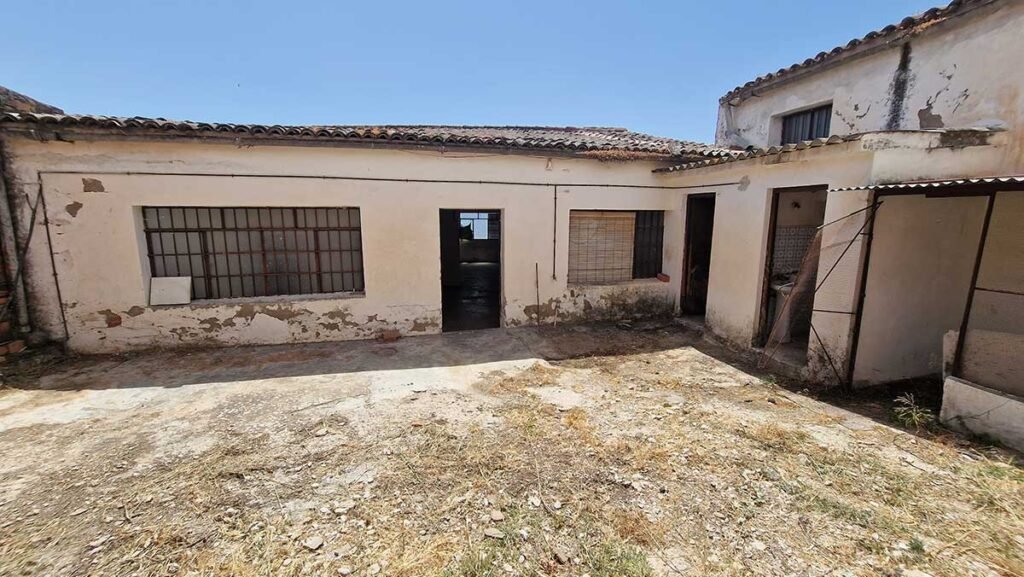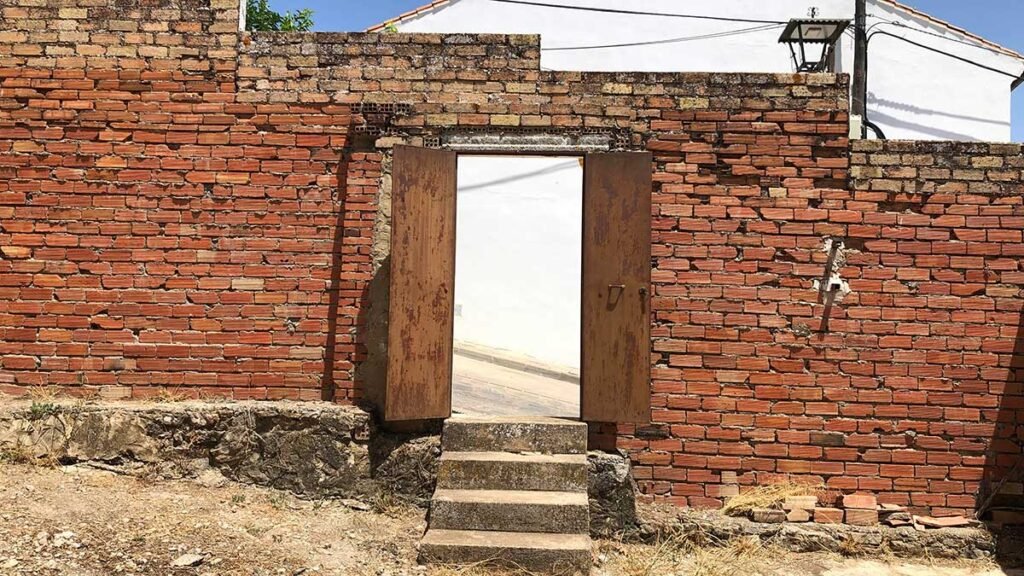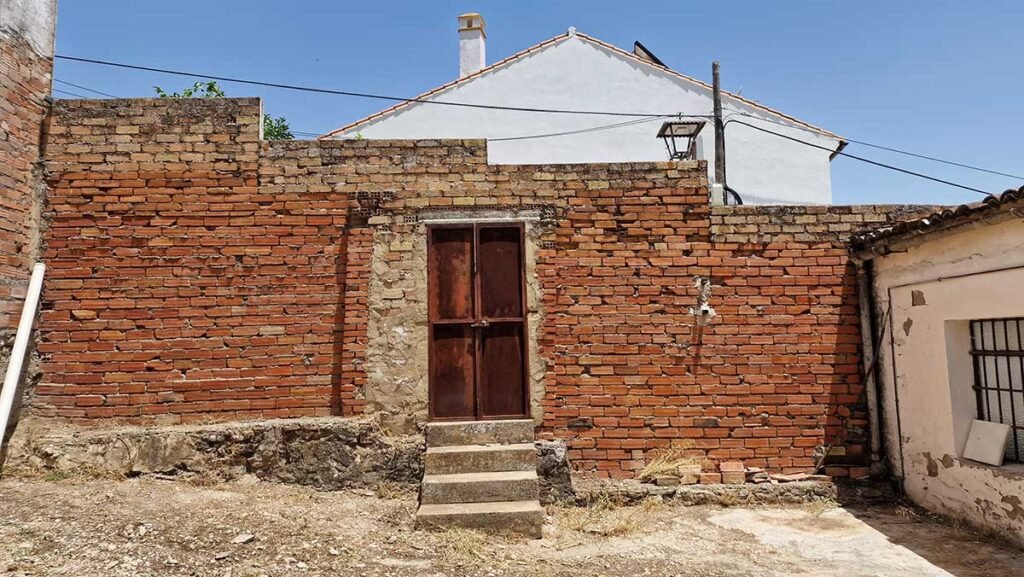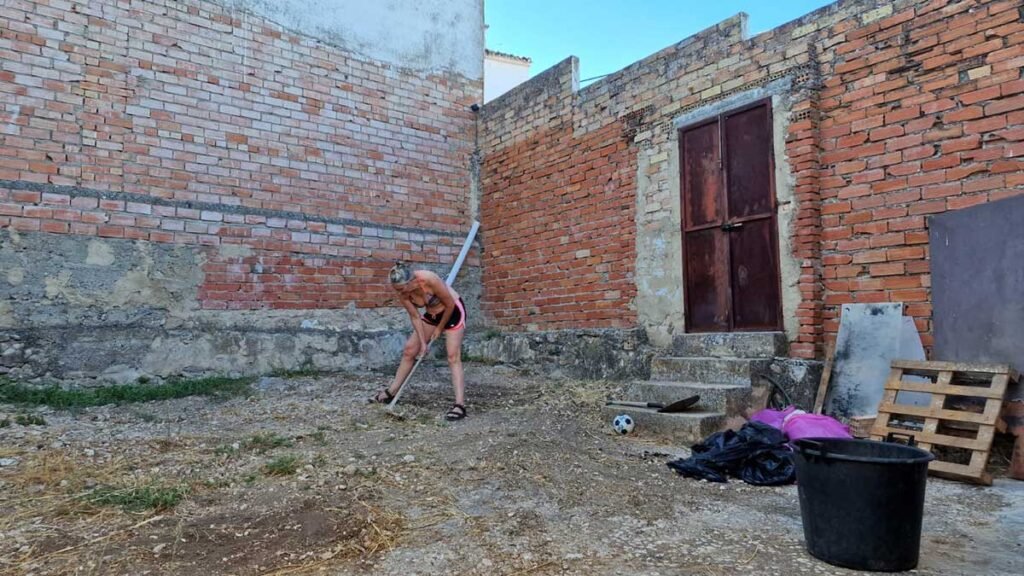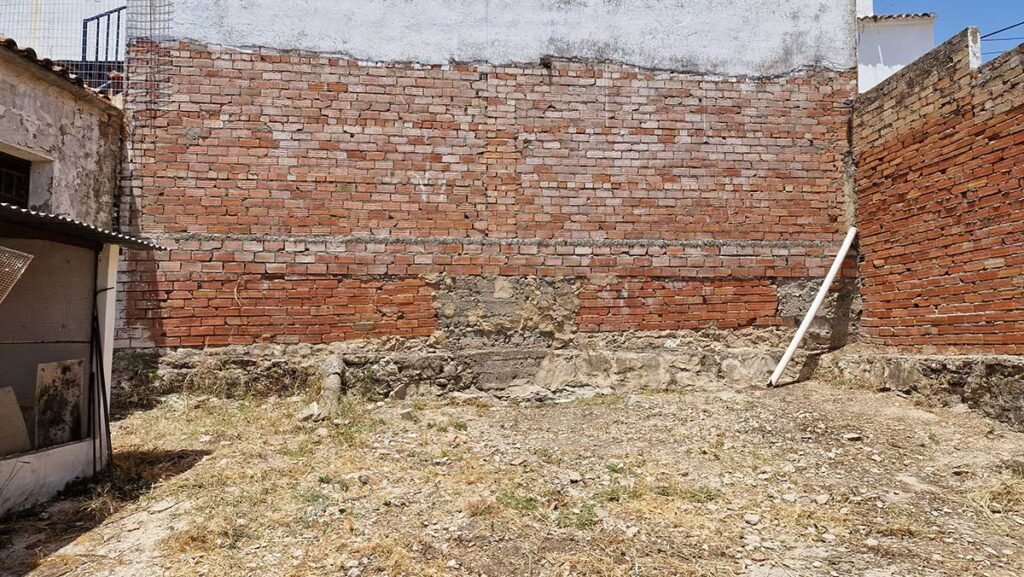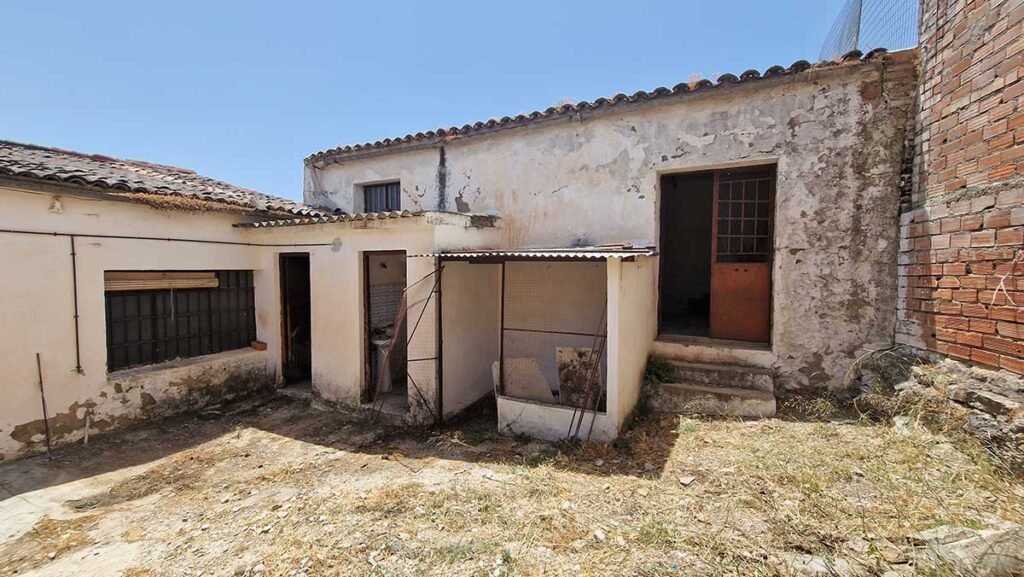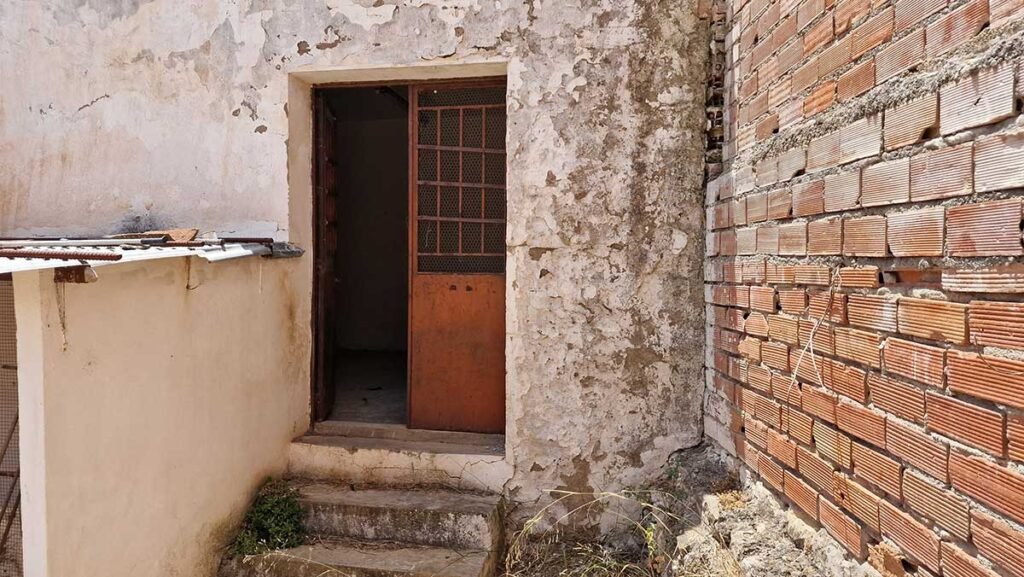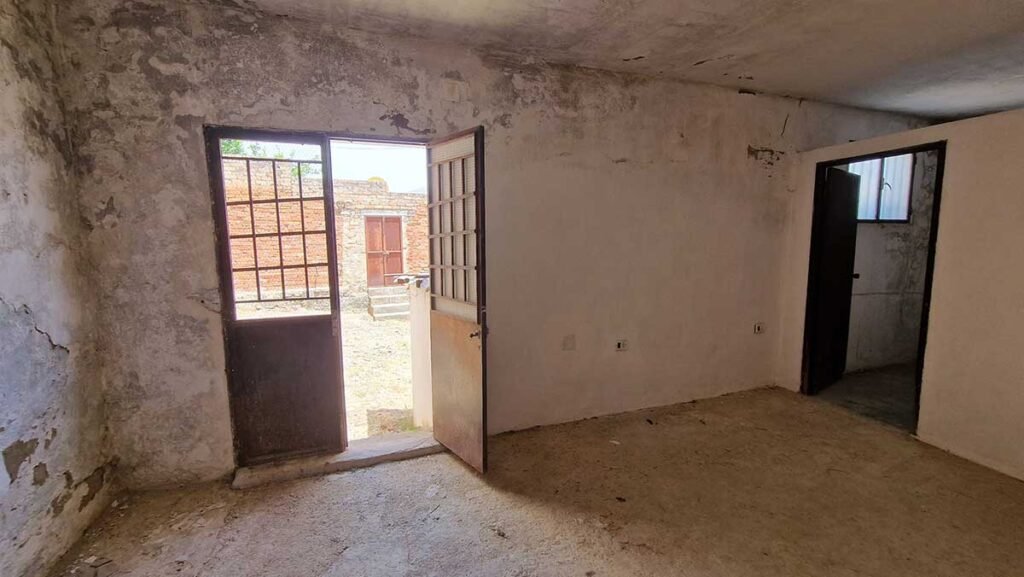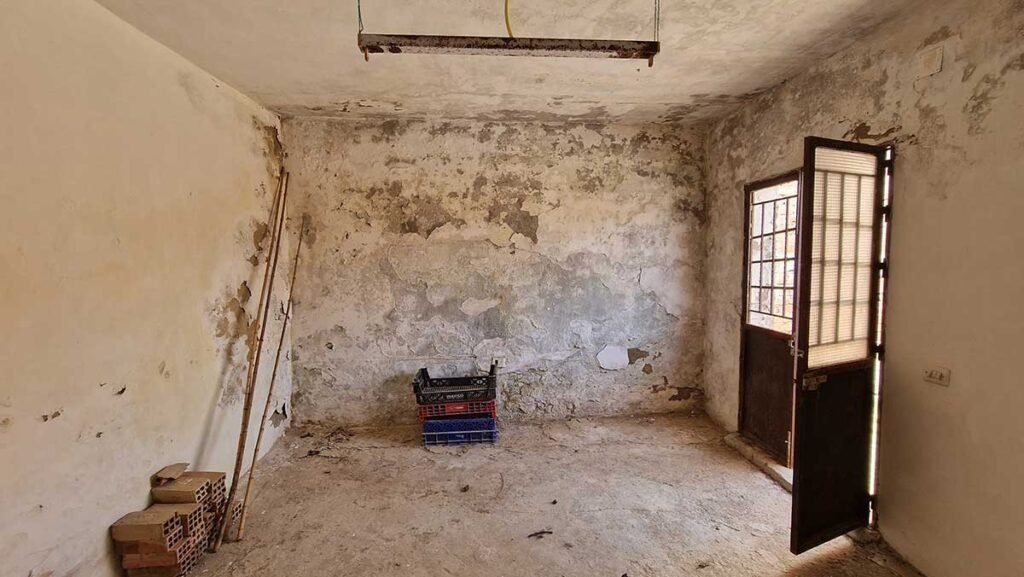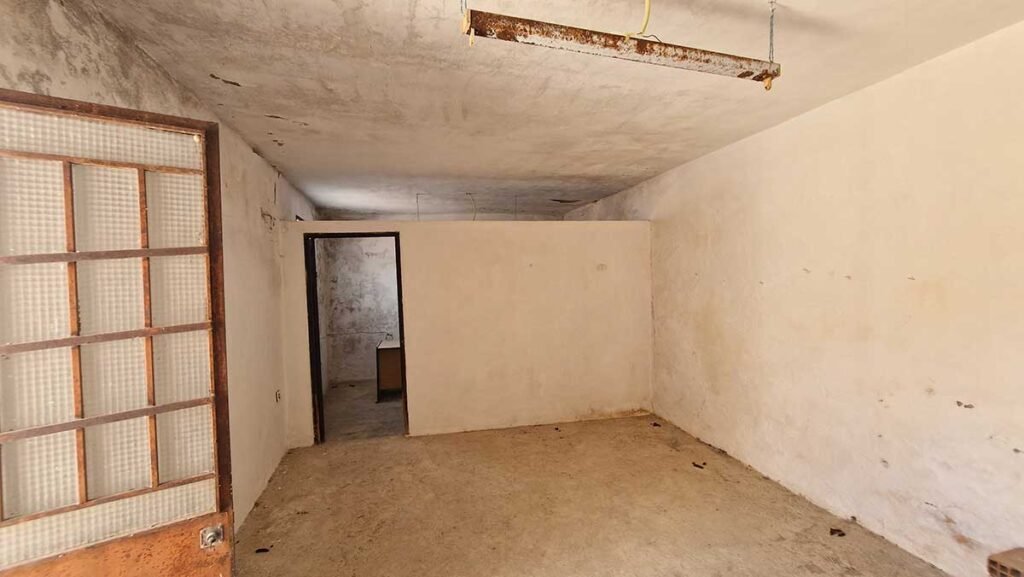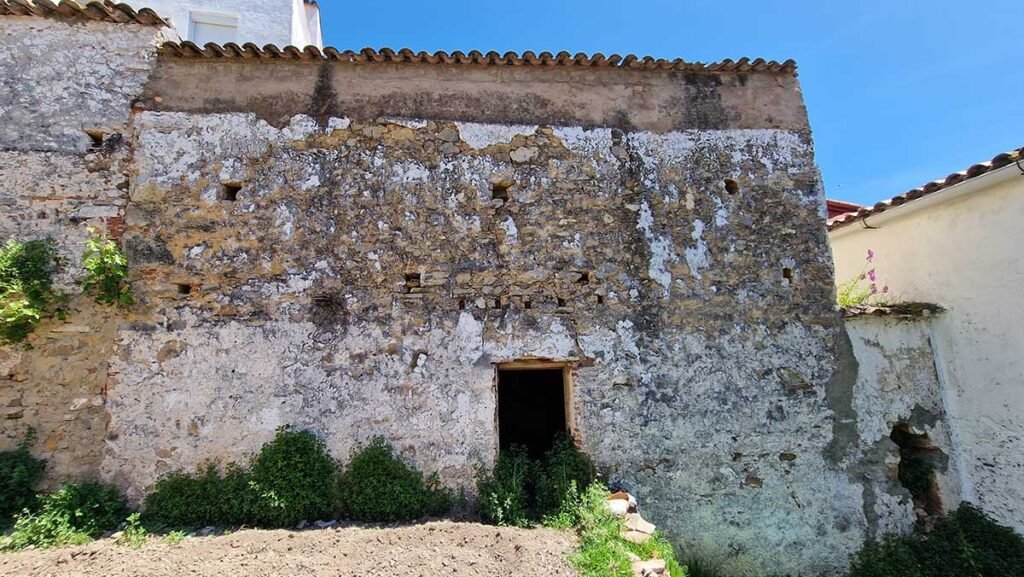 PRACTICAL INFORMATION FOR GUESTWORKERS
Location = Calle Alamos 22, Cortes de la Frontera, near Ronda, Malaga.
Services in town = supermarket, schools, bars, shops, library, natural parks
HOURS = 3 to 4 hours work a day, no food included, free to organize your own time

WORK = cleaning & reparing walls and roof, painting in and outside, water supply for kitchen and bedroom, install drains, cleaning out the patio and building the garden.
REWARD = after a month of work you will be always member of the family. A picture will hang in the entry of the building