The village of Cortes de la Frontera is located in the middle of 3 national parks.
Ukulandia is located near that village, on a little hill outside the village.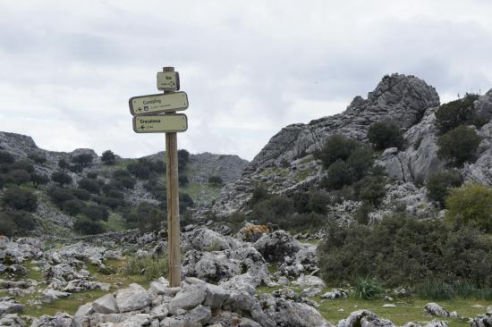 The Grazalema nature reserve is located directly west of Cortes de la Frontera. It contains a number of large limestone caverns, including the Cueva del Gato, the Cueva de la Pileta and the Garganta Verde. Also home to many colonies of vultures, including a few pairs of Egyptian vultures.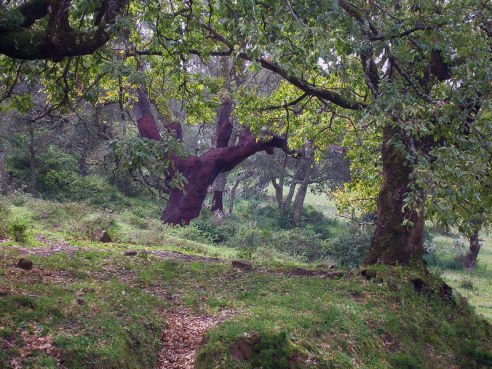 The Arconocales nature reserve is located south of Cortes de la Frontera. A fantastically beautiful cork oak forest with a vulture feeding place. Along the Rio de Guadiaro downhill you will pass the Cañón de las Buitreras, the gorge at the German Bridge. Truly an area where you can get lost.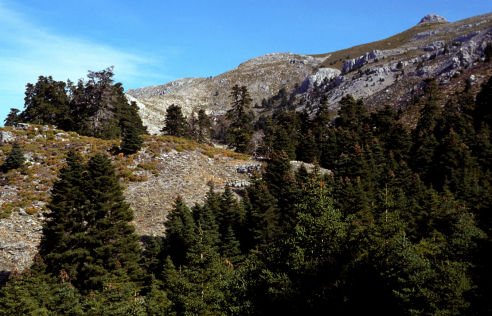 This national park is best known for the Spanish fir forests, caves, the presence of the golden eagle and the hawk eagle. Sierra de las Nieves is not only home to protected species such as the eagle, but also to a Spanish fir that has been declared a natural monument. The famous tree is called Pinsapo de las Escaleretas and is 26 meters high and 5 meters wide.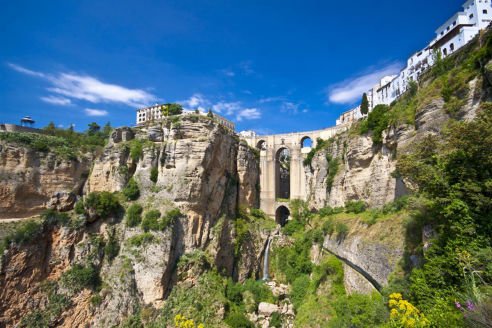 The nearest town is Ronda, 30 km North of the Cortes de la Frontera. Ronda is located at an altitude of 750 meters and is split in two by the river Guadalevín, which has formed a deep gorge. This gorge, the Tajo de Ronda, and the three bridges (Puenta Nueva, Puenta Vieja, Puenta Romana) connecting the two halves of the city are what Ronda is famous for.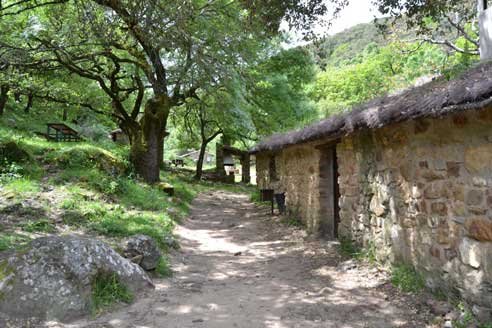 La Sauceda is an abandoned village dating back to Moorish times. Its secluded location deep in the Alcornocales Natural Park is located in the municipal district of Cortes de la Frontera.
Due to its remoteness, La Sauceda was used as a refuge after the Morisco Rebellion in 1570, and again in the 19th century by smugglers and bandits. It is also known as the last place of republican resistance in the Sierras de Cadiz during the Spanish Civil War. In 1936, five months after the civil war, the Nationalists bombed La Sauceda and a ground attack followed. Many of the residents were executed.